Direct from your Room to the Boom, only at Anemos!

From the balcony of your flat you can see the sea. You can almost literally get off the bed and onto the board, and do a little warm-up before breakfast.
Surf Spot
The north-western part of Rhodes is one of Europe's most popular surfing spots, with the thermal wind Meltemi providing safe side-shore conditions:
Beginners train in the mornings in light 3 Bft
Advanced surfers enjoy the afternoons with 5 – 7 Bft.
The water temperatures in summer are 23 – 28 °C. There is always enough space on the water.
More information about the Wind Conditions.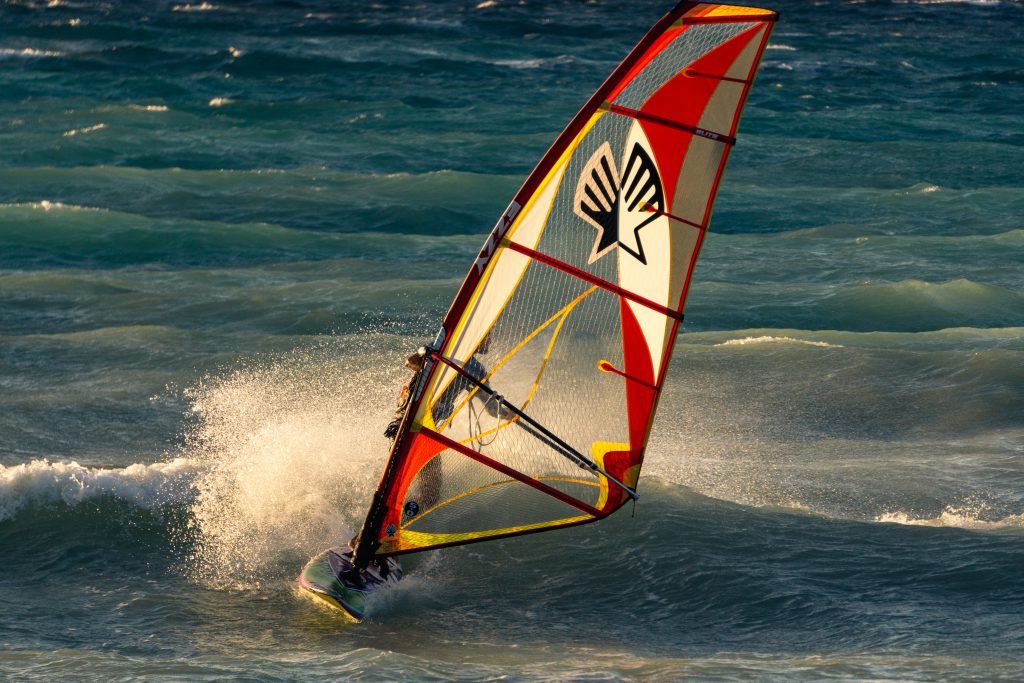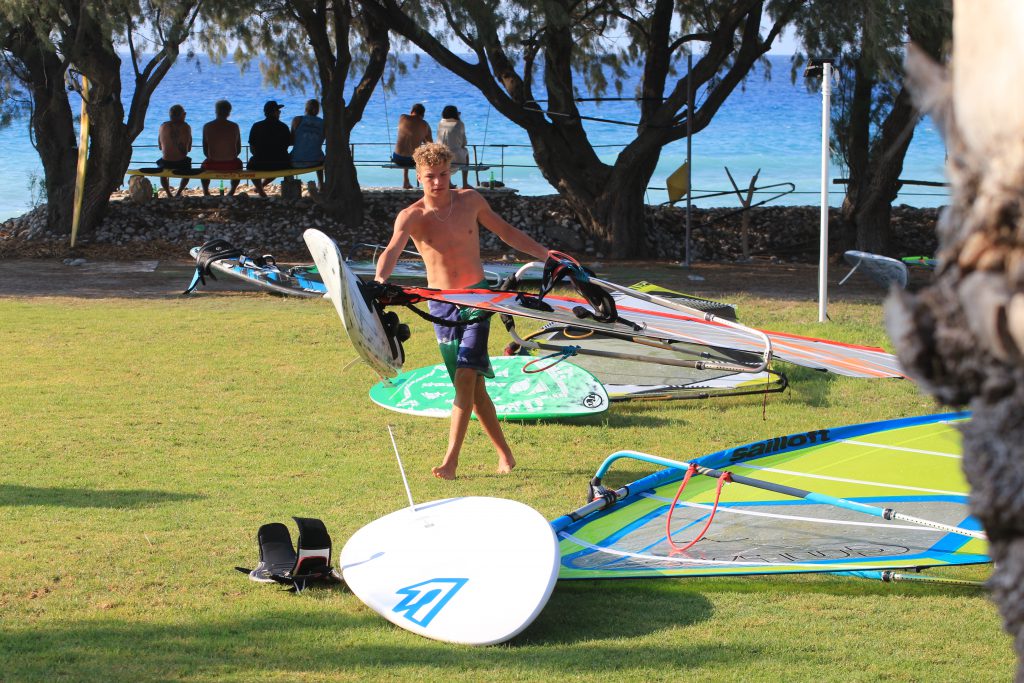 Surf Equipment & Storage

You store your windsurfing equipment (fully rigged, regardless of whether it is your own or rented equipment) or the kites & boards only a few metres from the beach.
In the beach hut hang the neo's & harnesses; furthermore: Changing room, storage compartments, fridge.
The large sunbathing area offers enough space to store equipment during breaks.
The facility as well as the board and sail storage are exclusive for Anemos guests, the storage costs are included in the apartment price.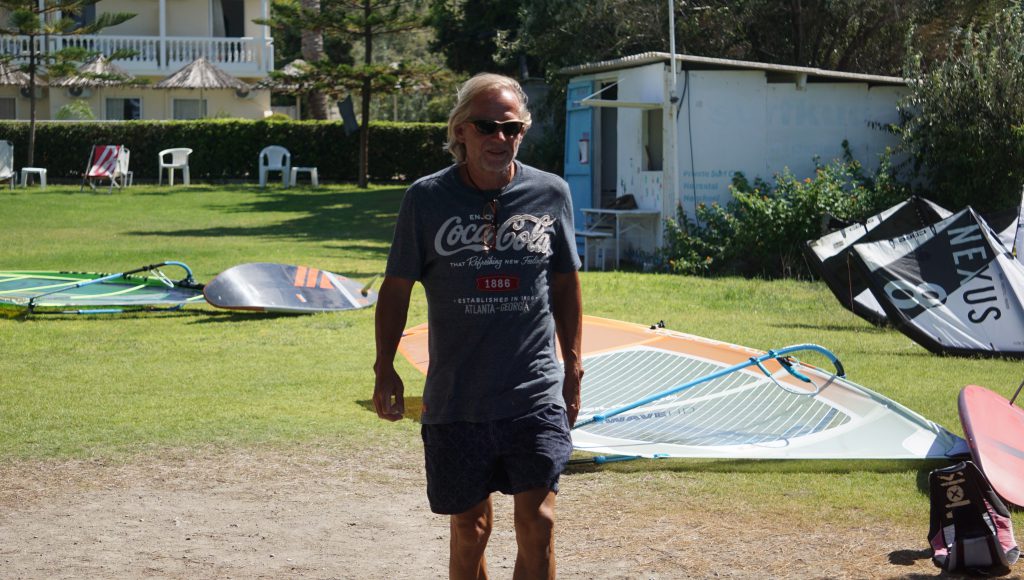 Rental equipment and training are available from:
Windsurf, Foil und Wing Foil: The Meltemi Windsurf Station (80 Boards RRD & Tabou and 80 Ezzy Segel), 10 min walk along the beach
Kiting: 2 Kite Stations, walk 5 min along the beach (Kite Surf Ialysos), respectively 20 min (Air Riders Kremasti).