Info related to tour samples below:
We have many GPX files available for all levels.
Ascent / descent has been measured with TeasiOne, which tends to show higher numbers than Garmin or others (upto +30%), therefore this serves just as indication.
Rhodes has a very good network of internal roads, tours can be extended or shortened to meet various levels.
Tours have not been created for sightseeing purposes, however some viewpoints on the way are highlighted.
Tour Sample 1: 
Kalavarda, Salakos, Profitis Ilias, Archipoli, Psinthos, Maritsa 79km 2050m
Difficulty: difficult       Scenery: Interior, Forestry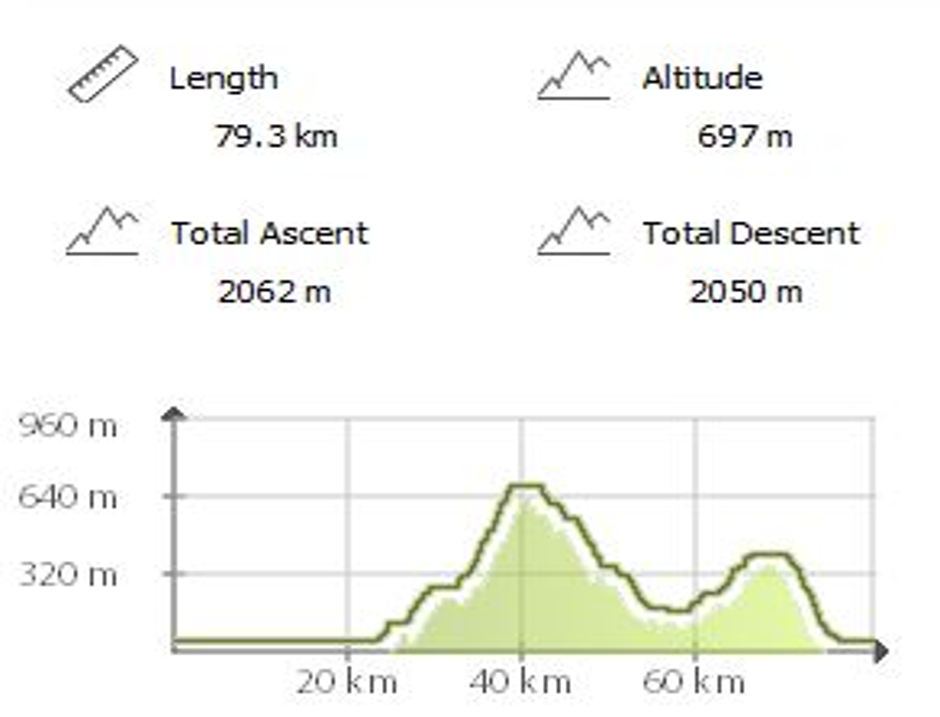 Recommendation:
Have a break at the Italian Hotel on the Profitis Ilias; you deserve it.
Alterations
Tired after profitis Ilias? Turn back at Archipoli towards Dimilia and Soroni, and skip the ascent to Psinthos.


Tour Sample 2: 
Kalithies, Psinthos, Archipoli, Elousa, Soroni  64 km  1070 m
Difficulty: medium       Scenery: Interior, Forestry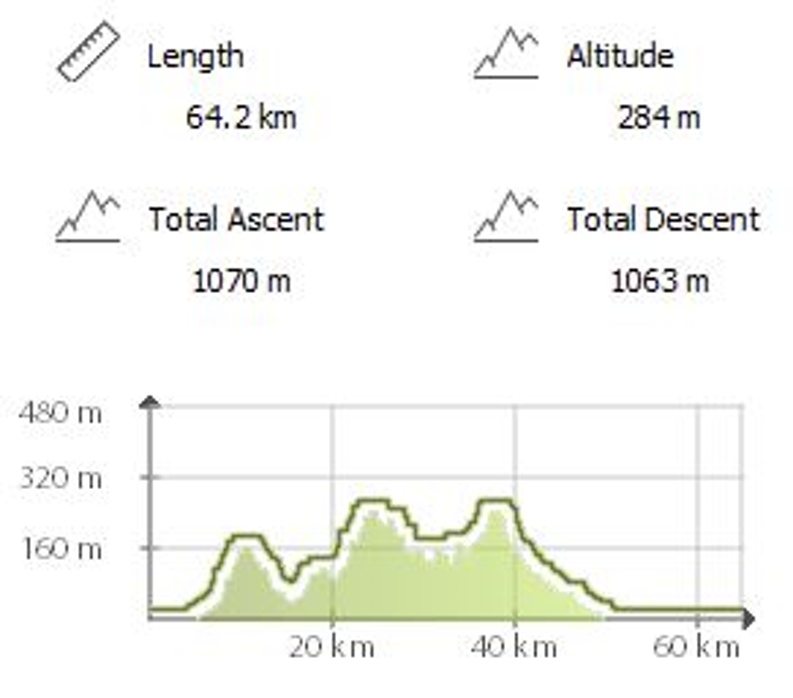 At Elousa, you can enter the tour around the Profitis Ilias; nicely wnding roads under shaded trees, continous slight inclination. See also separate Profitis Ilias Tour.